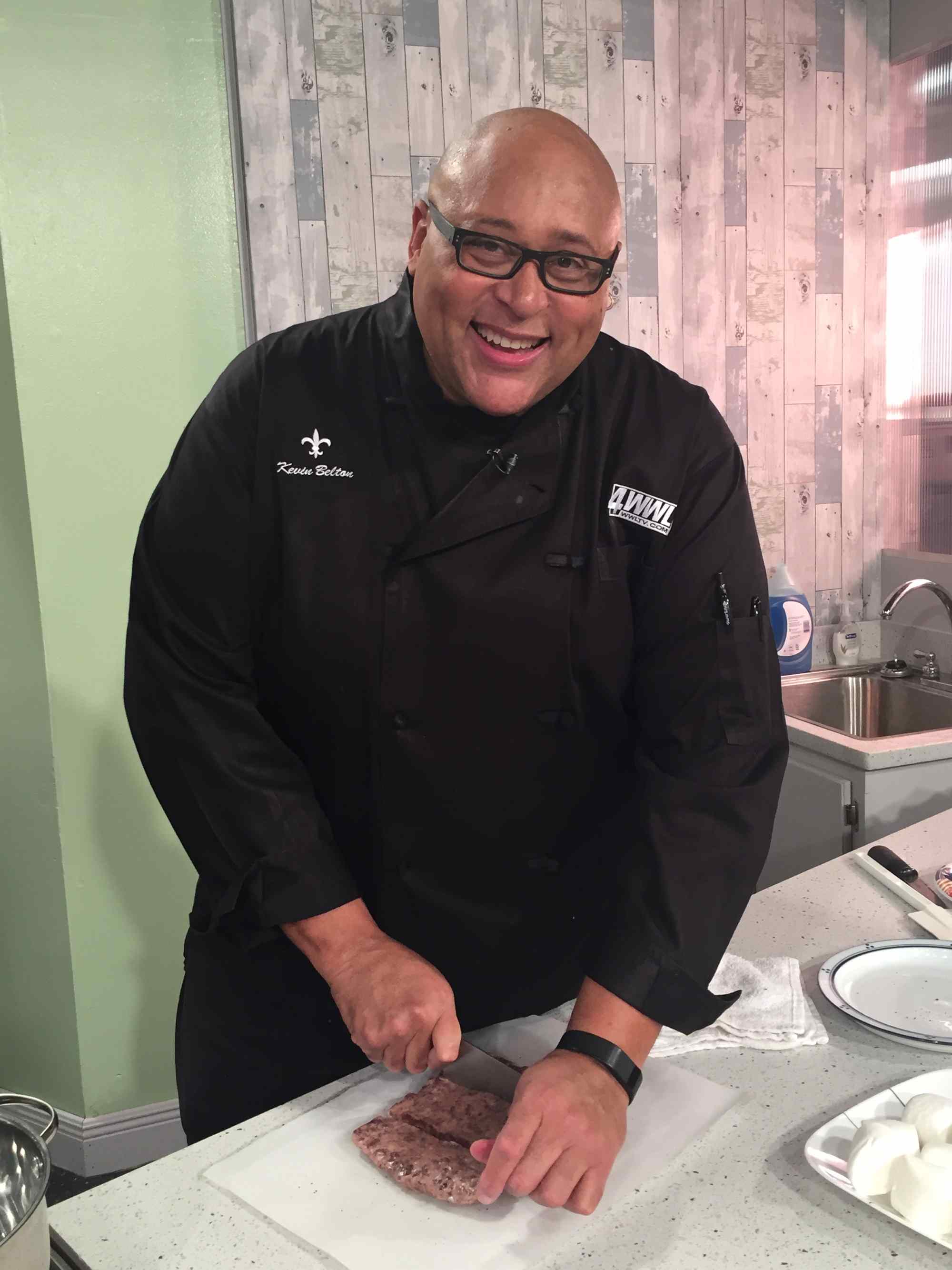 Home Grown New Orleans Chef
---
The self-trained chef began cooking under the watchful eye of his mother and grandmother in the uptown New Orleans home where he grew up. From these talented home cooks Belton learned to prepare the venerable dishes of the city and in his new series he'll share family recipes and personal tips for making seafood gumbo, pralines, shrimp remoulade, chicken Clemenceau and many other New Orleans specialties.
Teacher and Featured Louisiana Chef
Cooking instruction is second nature for Belton, who has spent almost 30 years teaching the foundation of Louisiana cooking to appreciative audiences. In addition to the almost 7,000 lessons he has led, Belton has also offered classes and cooking demonstrations throughout the U.S. and Canada. He has been a featured chef and guest on numerous food programs including Emeril Live; Ready Set Cook; Life, Love, and Lunch; Food Fighters; and Taste of America.
In 1999, he was co-host and chef on the BBC series Big Kevin, Little Kevin, which also featured British celebrity chef Kevin Woodford. The series, taped in the United Kingdom and the U.S., aired in Europe, Australia, New Zealand and Asia. A companion cookbook co-authored by Belton, "Big Kevin, Little Kevin-Over 120 Recipes from around Britain and America by TV's Odd Couple," was published by Ebury Press.